Cope with the growing complexity of your multi-cloud estate with:
Set and forget compliance policies you only need to configure once
Instant notifications for compliance drifts with built-in remediation advice
Real-time evidence collection that keeps the organization audit-ready
Automated, ongoing checks for all major security frameworks
Achieve clarity & consistency
Set ongoing compliance checks on autopilot
Get all the help you need to run regular tests on security systems, policies, and processes. Make better use of your time while the cloud compliance checks continue to run in the background. Act on alerts when data security risks emerge along and follow ready-to-use recommendations to avoid breaches. Trim complexity from your workflow with automated evaluations for CIS Cloud Benchmarks, ISO 27001, SOC 2, GDPR, HIPAA, PCI DSS, NIST, and many more security frameworks.
Automate updates to Data Security & Privacy Policies
Keep website pages dedicated to data security and privacy policies up to date with zero manual work. Use the real-time data gathering built into the Cyscale Governance, Risk Management, and Compliance system and push cloud compliance information straight to them. Consolidate your reputation as a transparent, data-focused organization that proves to customers, auditors, and regulatory compliance bodies how robustly it protects Personally Identifiable information.
Minimize overlap between cloud compliance and security
Avoid duplicate work and solve two issues at the same time with the Cyscale Cloud Platform. Onboard teams in 30 minutes and coordinate efforts to apply 500+ out-of-the-box security controls and policies. Baked into the platform, they underpin key areas where you need to prove cloud compliance:
Asset Management (Inventory)
Data Management
Breach Investigation and Notification
Business Continuity and Disaster Recovery
Data Protection
Change Management
Identity and Access Management
Human Resources Security
Remote Working
Secure Software Development Lifecycle (SDLC)
Security Architecture and Design
Third-Party Vendors and Due Diligence, and more.
Pool your expertise and take advantage of the full control and transparency Cyscale gives you over your multi-cloud environment.
Align teams & tasks
Govern all cloud entities from a single dashboard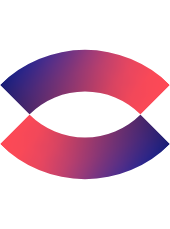 Consolidate all the key elements of cloud compliance in an easy-to-use dashboard. Replace cloud portals with our Cloud Platform - the hub for a sweeping overview of your cloud security posture. Implement, manage, and monitor security policies and controls for single cloud, multi-cloud, and hybrid environments through reliable automation. Demonstrate compliance for multiple projects with read-only dashboard access or reports (CSV, PDF) you can share with internal stakeholders, prospects, or customers.
Use Compliance as Code to automate GRC tasks
Get developers, security experts, and management on the same page and close compliance gaps created by Infrastructure as Code and remote work setups.

Export existing Cyscale Standards to Github or Gitlab repositories, Confluence pages, and even schedule exports as PDF or Word to achieve IaC Compliance.

Visualize your GRC system as a network of standards, policies, procedures, and controls with our Security Knowledge GraphTM. We make it easy to minimize risk not just for individual cloud entities but for their dynamic interactions as well.
Maintain a 3rd-party, fully auditable data trail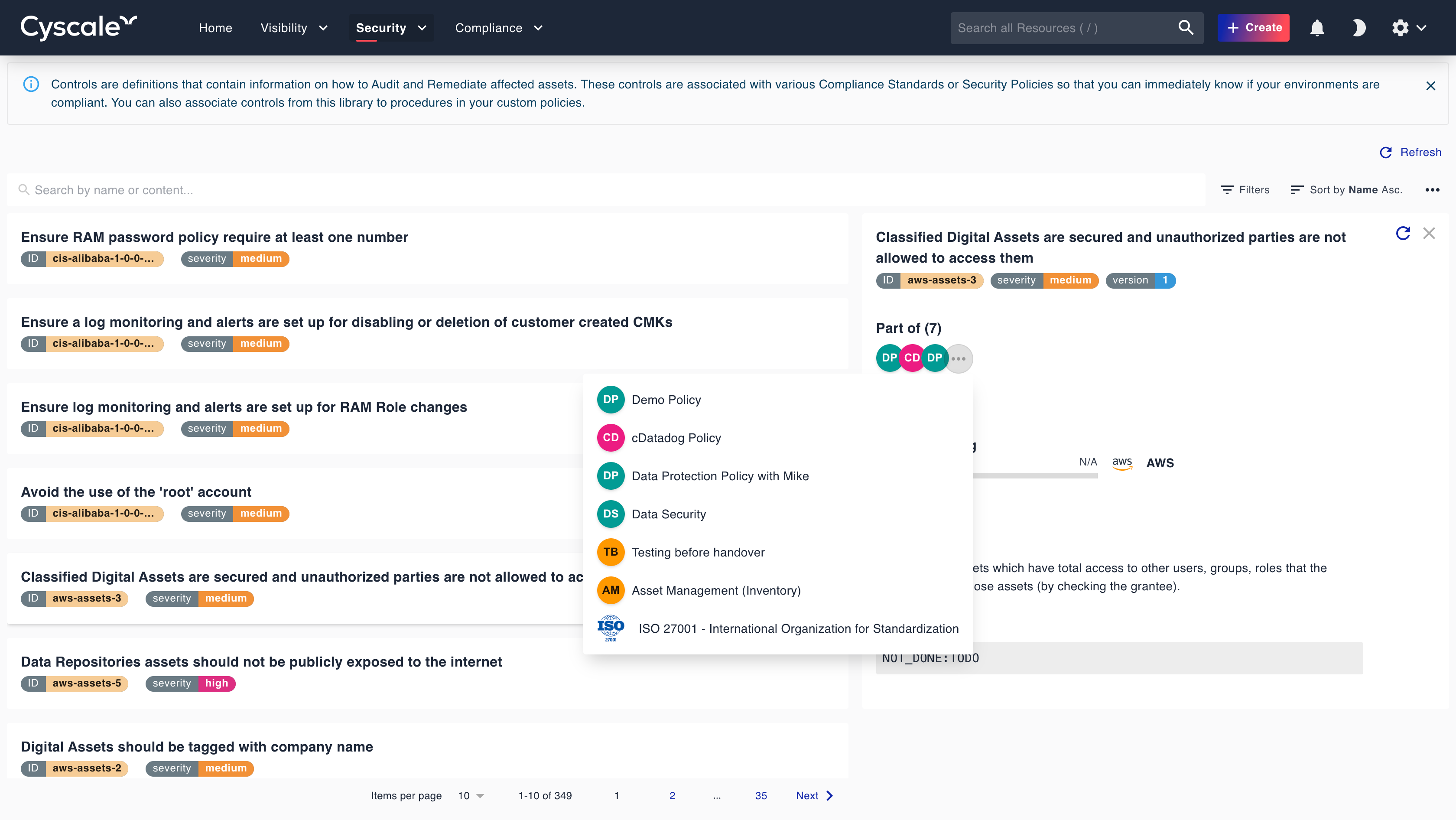 Achieve third-party validation for global security frameworks and compliance requirements with the Cyscale Cloud Platform.

Easily demonstrate implementation for must-have cloud security controls and policies for every entity in your environment. We keep a fully auditable data trail for up to 1 year that includes identity, access, changes, application and system logs, and operations.

As your organization matures, use Cyscale to simplify and keep effort and costs low with a setup that keeps you always prepared for audits additional regulations require.