How Cyscale makes your job easier & more effective
Specialists across industries rely on Cyscale to apply their expertise where it makes the biggest difference. We help you see through infrastructure layers and scale your efforts to organization-wide impact.
Compliance Officers optimize their effort and results
Evaluate, improve, and automatically monitor compliance levels with a great range of regulatory standards, including GDPR, HIPAA, PCI-DSS, ISO 27001, and NIST. Check if policies are correctly implemented for all cloud service providers from a single dashboard and get alerts for issues as they appear. Deploy new and updated policies across multi-cloud environments and track every change with our 1-year data retention and data export options.
IT & security specialists control and manage entire cloud inventories
Bridge multiple environments with Cyscale and visualise your cloud inventory in full. Discover unused, forgotten cloud resources and eliminate them to get smaller invoices from cloud providers and optimize costs for the whole organization. See accurate correlations across all cloud accounts and assets as soon as you sign up and act on alerts to avoid fines for data breaches.
DevSecOps teams automate cloud security across interlinked assets
Fingerprint all cloud data repositories with Cyscale and quickly identify assets that violate security controls. Onboard your team in 30 minutes and coordinate efforts to check 500+ out-of-the-box security rules and policies. The Cyscale Security Knowledge Graph™ captures the interconnectedness between assets, identities, and data so you can easily track, evaluate and remediate cybersecurity issues.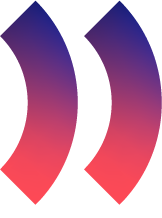 Cyscale keeps
our infrastructure compliant and drift freeOvidiu Pop
SYMBOLD STUDIO
"Cyscale continuously monitors for changes that might cause compliance violations or weaken our security, then alerts our staff so we can fix things before they cause any real problems.

We have reduced the number of accidental changes, and completely eliminated changes which were not made through our Infrastructure as Code solution."
Cyscale Power Cloud Platform – supercharged cloud security
Only the best tools fade into the background and help you focus on getting your best work done. That's why we've built all of this and more into the platform.
Cyscale makes it easy to holistically view your security posture and maintain awareness of it.Ovidiu Pop
SYMBOLD STUDIO
"With just a few clicks, I can register my AWS environment and get a comprehensive inventory of all the resources we have, then evaluate all of those resources. Then, as an added bonus, the ongoing evaluation of our environment helps me understand if we've had configuration drift."
Visibility, governance & compliance for all your cloud assets
Leverage built-in compliance standards and security frameworks
⁃
Use ongoing compliance testing with CIS, ISO 27001:2013, SOC 2, NIST 800, NIST CSF, PCI-DSS, CCPA, GDPR, HITRUST, HIPAA and other standards to keep your certification up to date.
Meet and sustain CIS benchmarks for public cloud infrastructures
⁃
Automatically assess cloud configurations against CIS benchmarks in all key areas, including identity and access management (IAM), system logging protocols, and network configurations.
Bring Your Own Policy and enforce it for all cloud providers
⁃
Easily import or create your policies, procedures and controls to comply with local or regional security frameworks. Deploy them across clouds and manage them in a centralized dashboard.
Shift left with an API built for ongoing compliance
⁃
Optimize compliance efforts and costs with compliance as code. Integrate the Cyscale API to automate compliance scans, data exports and to feed findings into your SIEM or other security tools.
A Cloud Security Posture Management platform the entire organization benefits from
Cyscale Power Cloud Platform integrates with
Integrations & Data Gathering
We support all major cloud providers from Amazon Web Services to Microsoft Azure, Google Cloud, Oracle Cloud, and IBM Cloud. You can also use Cyscale for your cloud-native security needs (VMs, network, serverless, databases, apps) for vulnerability and threat management, cloud inventory, secure cloud extension, and as a compliance and cost-reduction solution.
When did you last scan your cloud for misconfigurations?
Start scanning for free
Learn all the ways Cyscale can help you keep security risks in check
BOOK YOUR DEMO