hardcoded-pages
Cyscale | Simple Cloud Security. Instant peace of mind
Contextual analysis of cloud misconfigurations, vulnerabilities, access, and data, providing an intuitive and actionable assessment of risk.
website
CLOUD SECURITY IN CONTEXT
We guide you to the 20% of most important fixes that will reduce 80% of your risk
Cloud security shouldn't hold you back. If you're purchasing your first cloud security solution or you've outgrown tools from AWS, Azure, or Google Cloud, Cyscale reduces the noise to keep you focused on what's urgent. Get peace of mind that your assets are protected.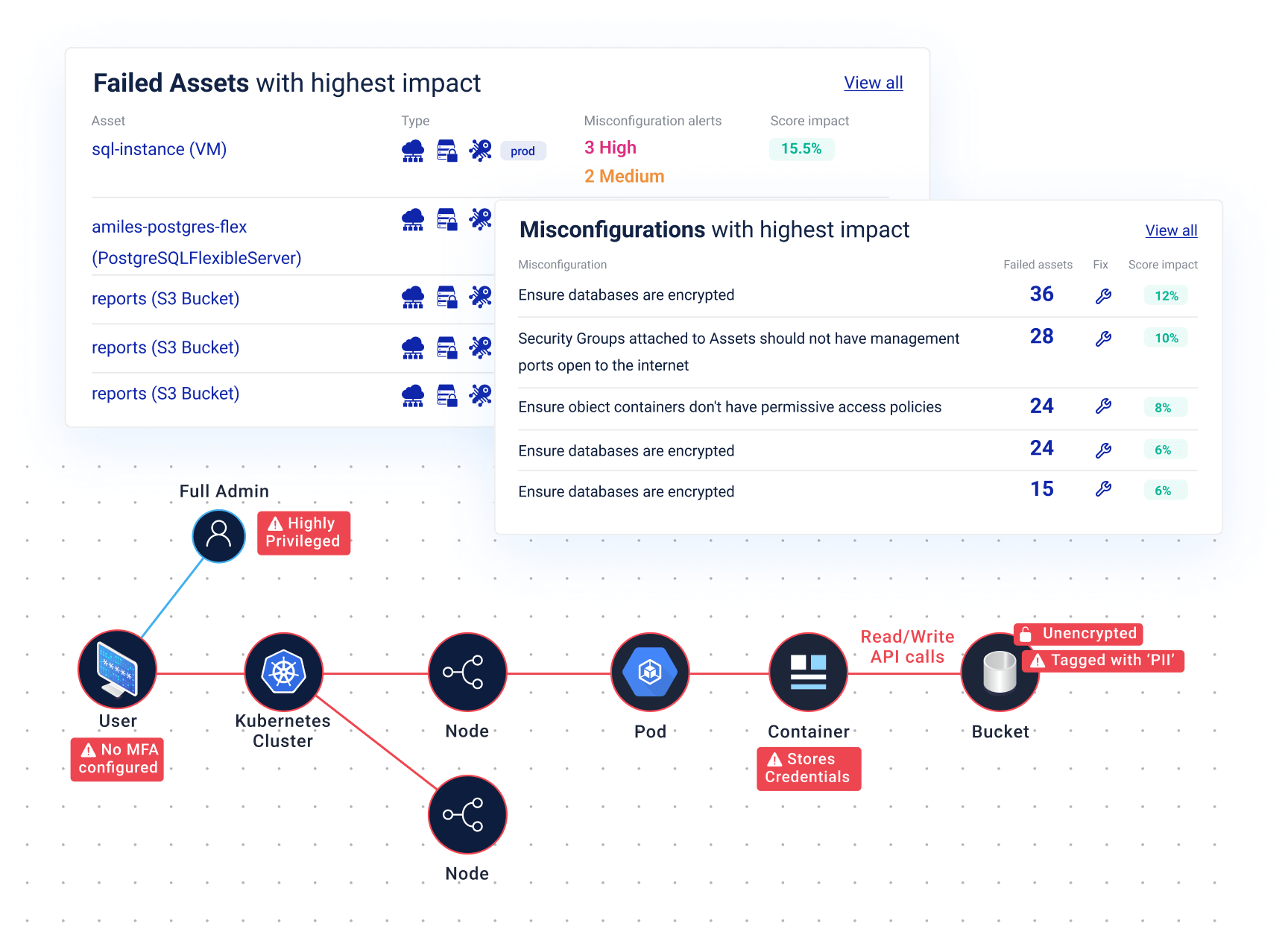 Don't just assess, FIX
IDENTIFY
---
Continuous and automated monitoring of your AWS, Microsoft Azure, Google Cloud, and Alibaba Cloud environments. Each cloud asset is a node in the Security Knowledge Graph™ so it's easy to see how it interacts with other entities, enabling you to identify issues in a much richer context.
PRIORITIZE
---
Context is important. Don't waste time chasing false positives or getting overwhelmed by rigid and complex tools. Configurable risk rules let you define your own thresholds to identify the highest security risk to act on.
FIX
---
Cyscale guides you through the remediation process for each risk so you can quickly solve misconfigurations and vulnerabilities leading to compliance violations.
A DEEPER UNDERSTANDING
OF YOUR UNIQUE CLOUD RISK
Get contextual insights
An unpatched virtual machine running an app with the devastating Log4j vulnerability is close to harmless in a private network. However, a server running the same vulnerable cloud app while being exposed to the internet, and having read or write access to a production datastore presents an urgent risk.
Don't waste time chasing false positives. Context enables you to immediately see what you need to prioritize on your cloud security roadmap.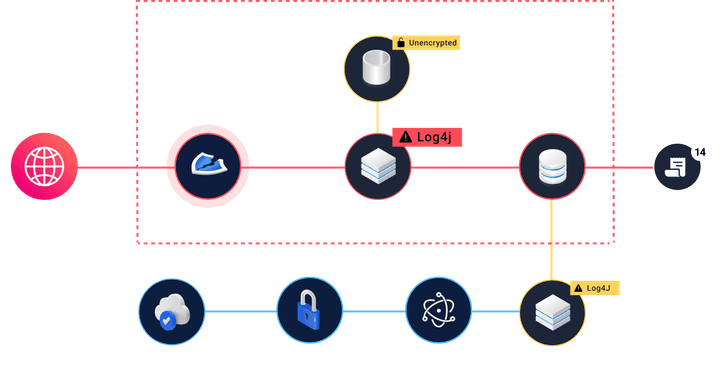 CLOUD SECURITY IS CRITICAL
BUT IT SHOULDN'T BE COMPLEX
Peace of mind with
automated cloud security
Cyscale is an agentless cloud-native application protection platform (CNAPP) that helps protect your organization against data breaches and other types of modern threats in the public cloud.
AUTOMATED CLOUD SECURITY
Secure your cloud apps and
data without being an expert
Complete Cloud Security Platform
with Powerful Analytics & Dashboards
Cloud security posture management with identity and data centric views.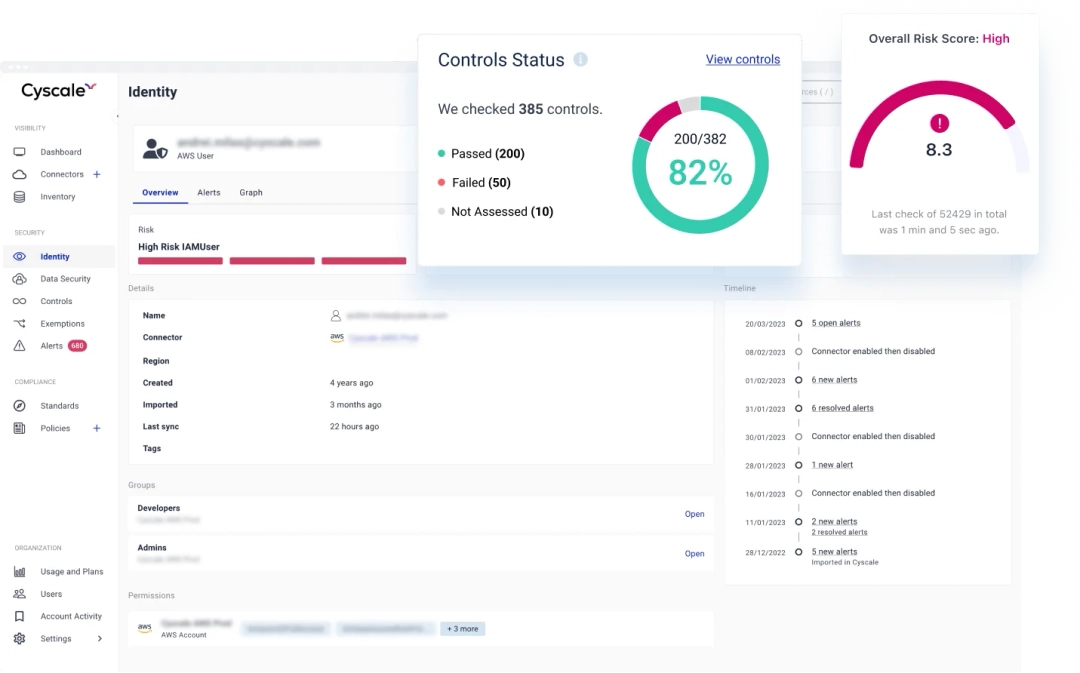 Cloud Asset
Inventory
Unlimited protected assets.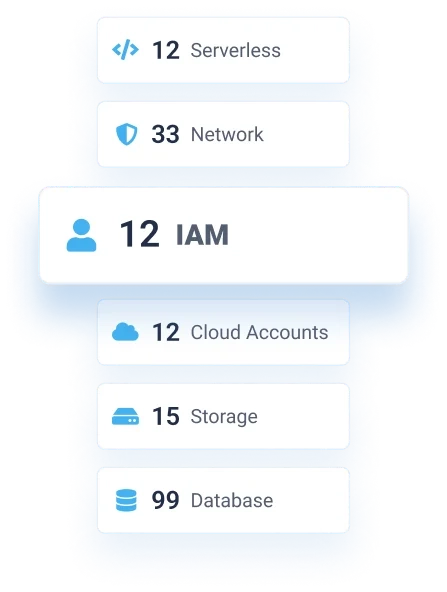 Integrations
Amazon Web Services, Google Cloud, Microsoft Azure, Alibaba Cloud, Okta, Github and more...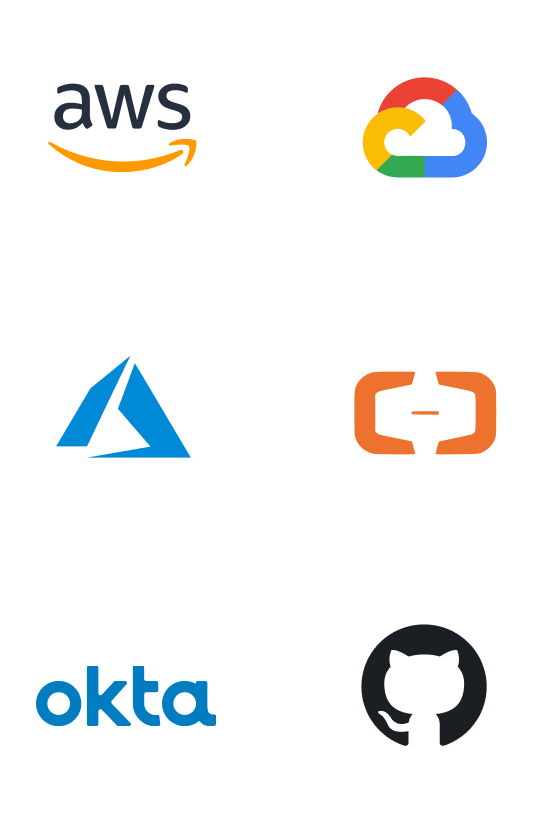 Contextual misconfiguration analysis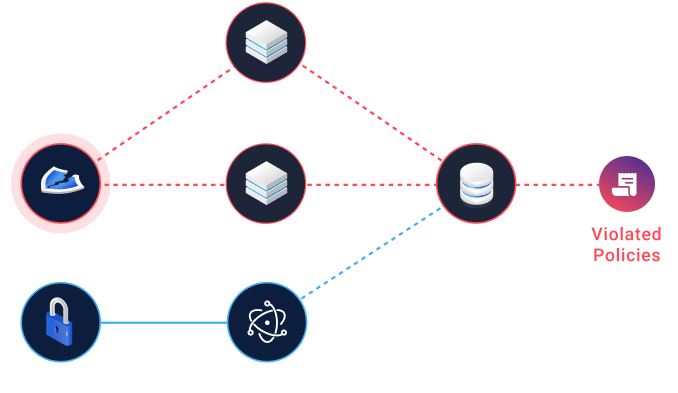 Alerts and remediation instructions
to detect cloud security drifts
Built-in frameworks for ISO27001,
PCI-DSS, SOC2, GDPR, and others

OUR BLOG
The most read articles