Our Mission
To help companies of all sizes to start, improve and maintain their Cloud Security Program based on the industry best practices. Reducing the risk
of security breaches when migrating or developing solutions in the cloud should be a constant priority and responsibility. We can ensure that this task will not be overwhelming for you.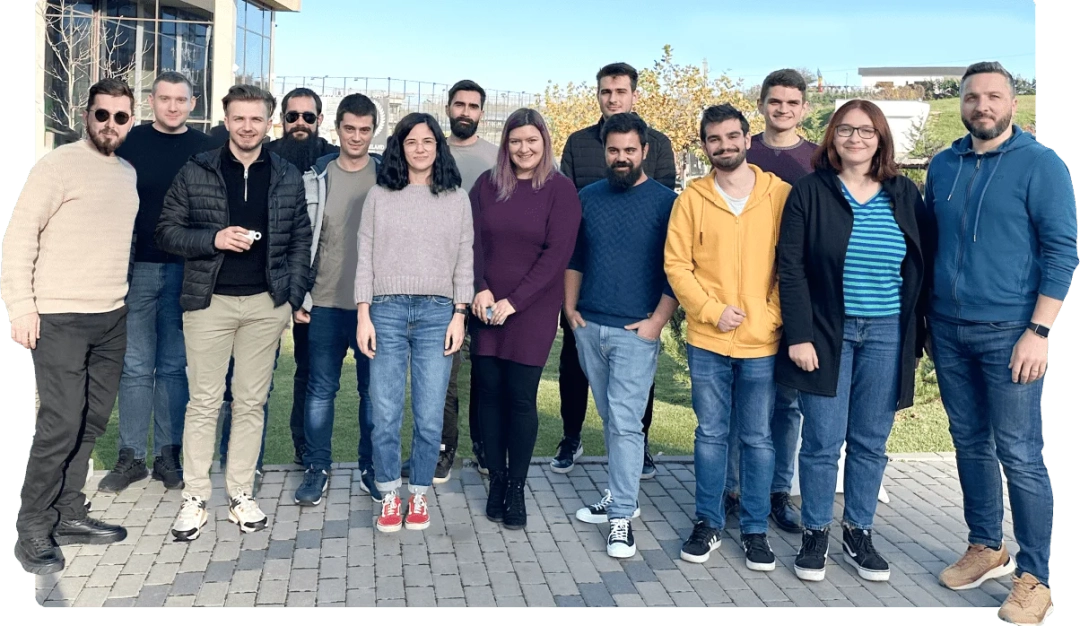 How this story started
As more companies moved their business applications and data to the cloud, many lacked the knowledge or human resources required to mitigate security risks associated with this accelerated cloud adoption.
Being on the front line as cybersecurity experts, the founders (Ovidiu, Manuela, and Andrei) have realized the struggle these companies face and started working on a solution to help them handle their Cloud Security better and more efficiently. And so... Cyscale was born.
2019:
We started development for our CSPM solution: Cyscale Cloud Platform.
2020:
Cyscale was named "The Best Technology Startup in 2020" in the InnovX accelerator program. In addition, the European Union awarded the company with the Seal of Excellence for innovation in cloud security. We set the record on Seedblink by raising $430k in just 4 hours.
2021:
Cyscale Cloud Platform empowers Security teams worldwide to take the correct approach and implement a strong Cloud Security Program.
2022:
Cyscale raises $3.5M in a new seed round led by Notion Capital, Seedcamp, and GapMinder.
Our team is growing fast. The Security Knowledge Graph™ helps more and more organizations understand their digital footprint, enabling them to secure and protect their most valuable assets.
Our Certifications

Microsoft Certified: Azure
Solutions Architect Expert
Microsoft

Microsoft Certified: Azure
Security Engineer
Microsoft

AZ-303: Microsoft: Azure
Architect Technologies
Microsoft

AZ-304: Microsoft: Azure
Architect Design
Microsoft

Microsoft Certified: Azure
Fundamentals
Microsoft

Security, Compliance,
and Identity Fundamentals
Microsoft

Certified Azure Red Team
Professional (CARTP)
Altered Security

AWS Certified Solutions
Architect – Professional
Amazon Web Services Training
and Certification

AWS Certified Solutions
Architect – Associate
Amazon Web Services Training
and Certification

HashiCorp Certified:
Terraform Associate (002)
HashiCorp

Google Cloud Certified
Associate Cloud Engineer
Google Cloud

Neo4j Certified Professional
Neo4j Certification

CCNA (Cisco Certified
Network Associate)
Cisco

Certified
Kubernetes Administrator
CNCF