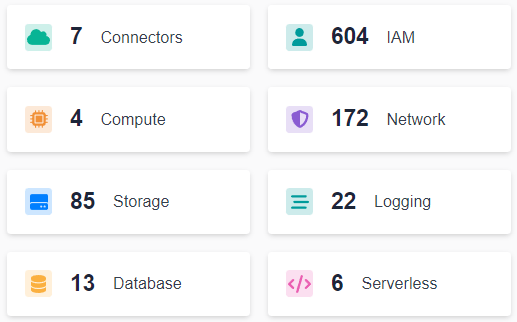 Streamline posture management for AWS or your multi-cloud environments, enable teams to continuously detect misconfigurations and control threats, and ensure compliance for your cloud assets.
Have a simple view of all your assets across all regions and accounts
Detect, understand the impact of, and remediate infrastructure misconfigurations
Stay compliant with CIS benchmarks, industry standards, and your internal policies
Automate compliance checks & security control audits
Use Cyscale for governance automation across cloud providers and internal teams to ensure consistent security and compliance.
We keep your cloud environments under continuous assessment and provide in-app security consultancy so you make the most of your time and effort.
Coming soon: create custom Controls that tap into our Security Knowledge Graph™ and automate the security and compliance checks that matter most for your organization.
100% Confidence in your Cloud Compliance
Meet industry regulations
Protect sensitive data and comply with strict industry regulations in your organization. Cyscale automatically runs all critical compliance checks and finds data at-risk.
Built-in compliance templates
You can either use policy templates as a basis for your custom policies, or create them from scratch using a smart text editor.
PCI-DSS, SOC 2, GDPR, and more.
Cyscale offers a wide range of benchmarks and frameworks, including: CIS, ISO27001, PCI-DSS, NIST, SOC2, GDPR.
500+ out-of-the-box security controls
Onboard teams in 30 minutes and coordinate efforts to apply 500+ out-of-the-box security controls and a large set of policies and standards.