Automate cloud security
and SOC 2 compliance
Asset inventory
A multi-cloud asset inventory enables the management of information assets. Easily filter the asset table and generate relevant inventory reports.
Identity and access management
Detect misconfigurations related to identities and access and ensure the implementation of Least Privilege and Separation of Duties. Get alerts on new findings.
Encryption
Ensure encryption with strong algorithms is used for data in-transit and at-rest.
Logging and monitoring
Make sure that your systems have logs activated and in place, to allow for the detection of anomalies.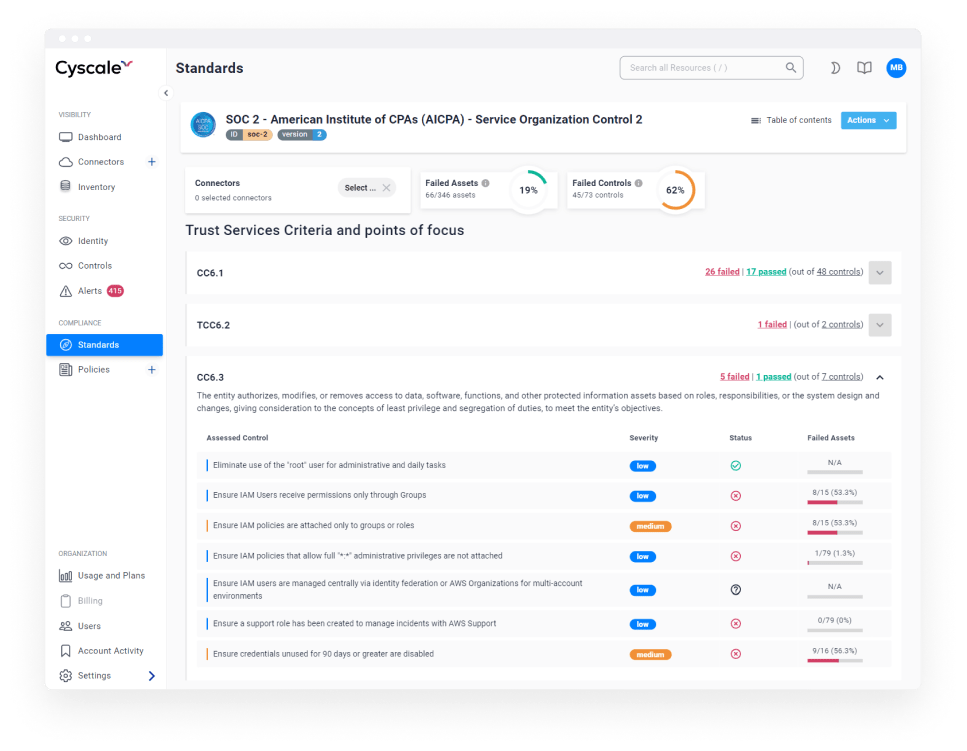 Automate compliance checks & security control audits
Use Cyscale for governance automation across cloud providers and internal teams to ensure consistent security and compliance.
We keep your cloud environments under continuous assessment and provide in-app security consultancy so that you make the most of your time and effort.
Coming soon: create custom Controls that tap into our Security Knowledge Graph™ and automate the security and compliance checks that matter most for your organization.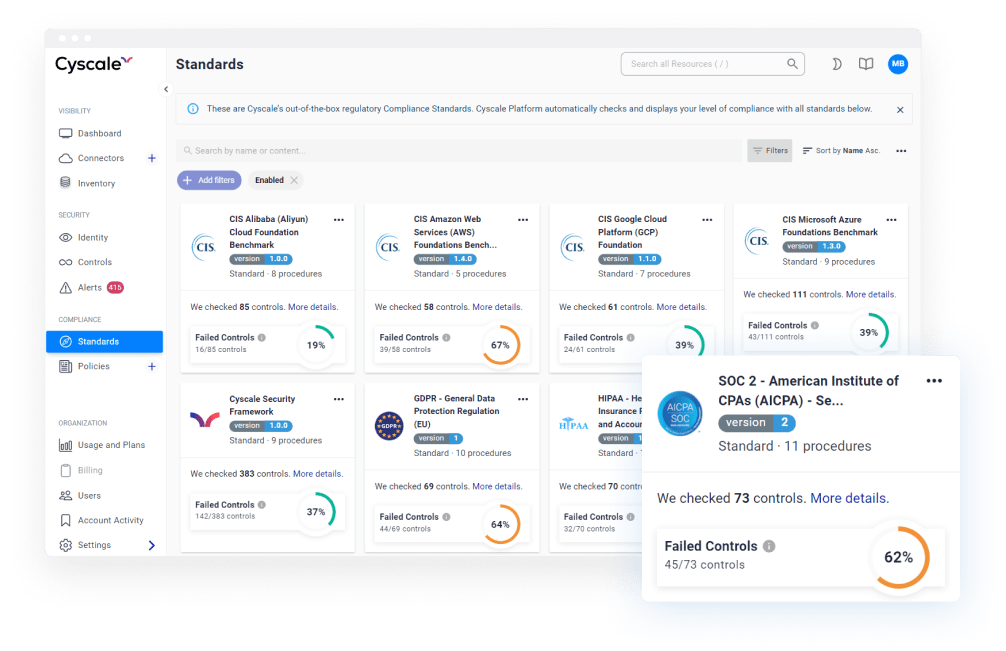 100% Confidence with
your IAM Compliance
Meet industry regulations
Protect sensitive data and comply with strict industry in your Financial organisation. Cyscale automatically runs all critical compliance checks and finds data at-risk.
PCI-DSS, SOC 2, GDPR, and more
Cyscale offers a wide range of benchmarks and frameworks, including: CIS, ISO27001, PCI-DSS, NIST, SOC 2, GDPR.
Built-in compliance templates
You can either use policy templates as a basis for your custom policies, or create them from scratch.
500+ out-of-the-box security controls
Onboard teams in 30 minutes and coordinate efforts to apply 500+ out-of-the-box security controls and policies.